We strive to deliver above and beyond the expectations of our clients.
In 2005, Safetab was born out of the passion for making superior quality medicines affordable and available globally. To that end, we leverage our scientific talent, engineering excellence and state-of-the-art facilities to develop and manufacture pharmaceutical nutraceutical products.
We are a WHO-GMO approved Contract Development and Manufacturing Organization (CDMO) with 400+ licenses. We specialize in non-beta lactam based pharma products, nutraceuticals, food supplements and topical applications.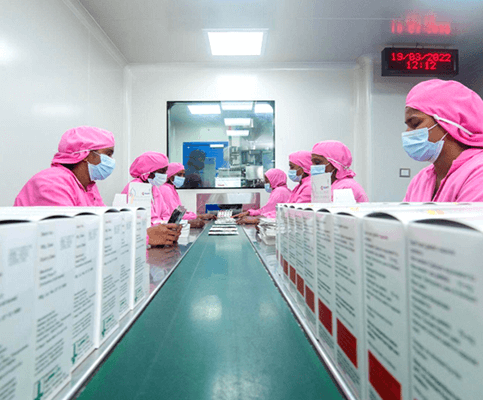 Safetab has built a diversified portfolio consisting of prescription medicines and Over-the-counter (OTC) products. We have built a culture of innovation that seeks to understand the needs of our clients and deliver novel products in Oral Solid Dosage (OSD) and topical forms (tablets, capsules, dry powder and topical ointments).
Combining our top-of-the-line manufacturing facility with our team of highly skilled professionals, we strive to deliver above and beyond the expectations of our clients.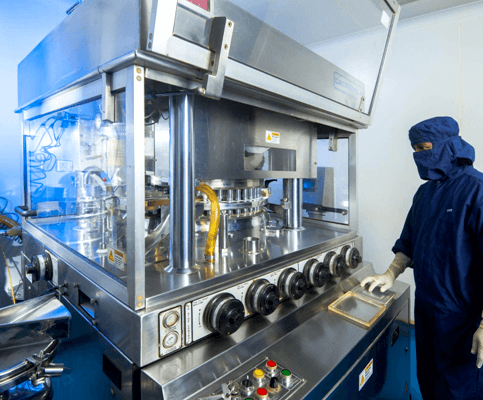 Ideology
We are dedicated to enriching the lives of millions of people through products tailored for their specific needs and changing environments.
We believe that there can only be one true standard of excellence in healthcare. That standard must be service — not just service with products but service with a purpose:
To help people live healthier lives, longer lives
To eliminate suffering
To improve quality of life
To save lives and ultimately
To drive innovation across all facets of healthcare.
We strive to develop products that truly enhance healthcare based on scientific evidence and manufactured under strict ethical and regulatory standards.
We believe in continuous improvement. Every day, we are constantly improving our processes and technology to meet our clients' needs. The state-of-the-art facilities at our CMO are equipped with modern machinery such as highly automated production lines, material handling systems, process automation systems and fully integrated laboratory equipment.
Our Journey
Started with Passion

Safetab lays the foundation for its Greenfield GMP contract pharma manufacturing facility in Puducherry, India.

2005

Surpassing Goals with Growth

Safetab achieves 200% YOY revenue growth & begins partnership with leading national pharma brands.

2010

A New Acquisition Under Belt

Safetab group acquires WHO-GMP facility & establishes Archimedis in Chennai, India with UK-MHRA approval & U/L certification for US FDA OTC.

2015

Foray into Topical Applications

Safetab inaugurates its Unit II for OSD & ointments & becomes one of the few CMO in pharma to obtain WHO-GMP certification.

2020

Mission
To protect and improve the health of mankind through top-quality health and wellness products at affordable prices at the intersection of medical innovation and state-of-the-art manufacturing technologies.

Vision
To pioneer the formulation and development of world-class manufacturing solutions and become a global leader in pharmaceutical manufacturing by 2030.
Values
Quality
We are committed to improving the quality of life for patients through the development and delivery of high-quality, affordable medicines.
Agility
We offer flexibility in every aspect of our business to develop top-quality products and extend our support to help our clients meet the regulatory requirements.
Inventive
Our team of skilled researchers work diligently to provide the best products through our innovative research and development efforts, which help us stay ahead of the curve.
Reliability
We have worked with hundreds of top companies around the country for the past 15 years and have an over 90% client retention rate with 100% client satisfaction.