Modelled to meet and surpass stringent international standards
Air Handling Units (AHUs)
AHUs are important for prevention of any cross-contamination of the material at any stage. The Units are spread throughout the premises of the manufacturing, storage, testing and all the other areas of the factory. With an accuracy from 10 µ to 0.3 µ, a four-level filtration process, with not less than 20 air changes per hour, the AHUs recirculate 10% fresh air. This powerful system achieves an unprecedented efficiency up to 99.998%.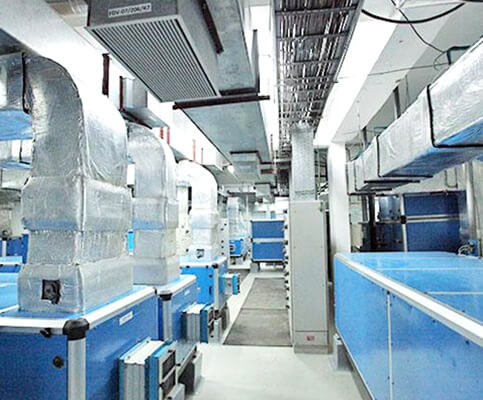 Water Purification
Water is an integral component of the manufacturing process and its purity is the underlying principle of high quality production. The raw water received at our facility undergoes a sophisticated treatment to become the clear, colourless, odourless and tasteless liquid that's mandated.The purification facility is complemented by a 1500 litre storage capacity. The circulation circuit consists of premium quality SS316L pipes, contact parts and loop systems.
The exclusively designed Water Generation System includes:
Chlorination
De-Mineralisation
Multi-grade Sand Filtration
UV Treatment
Activated Carbon Filter
Ultrafiltration
De-chlorination
UV – Treatment
Multi-grade Sand Filtration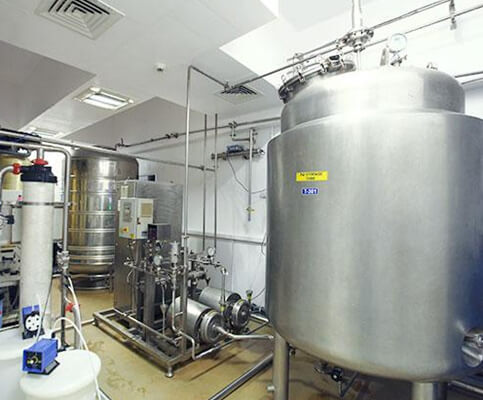 Warehouse
Safetab has the best-in-class warehouse that houses well-defined systems and processes. The purity and smooth transfer of material are ensured through three important systems:
Quarantine
The incoming material is quarantined safely from the approved material. This is methodically achieved through tools like demarcation, visual colour pallets, legible labels and separate areas
Temperature and Humidity Control
Throughout the warehouse, the temperature and humidity is maintained evenly and monitored continuously
Dispensing Facility
The transfer of material from the store to manufacturing is conducted in completely isolated booths, where only material can enter. This is done under the supervision of the QA team.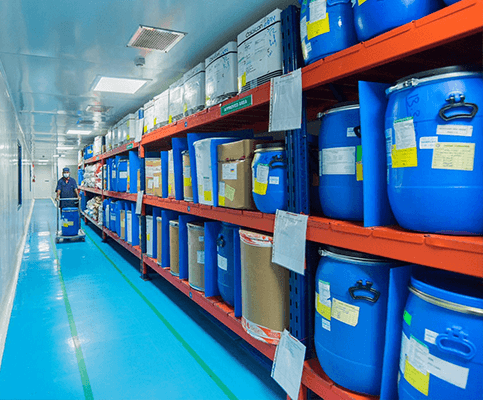 Machinery
At Safetab, we have invested in state-of-the-art equipment to deliver high quality pharmaceutical products with highest efficiency. Whether it is an Automatic Coating Machine, Alu-Alu packing machine, or Pouch Packing Machine, we don't compromise on quality for cost. All our production equipment are top-of-the-line products manufactured by market leaders. Our fully automated packing lines ensure that the primary and secondary packing is defect less, fast and automatic. We are also one of the few manufacturers to have implemented 1D, 2D bar coding with complete traceability.